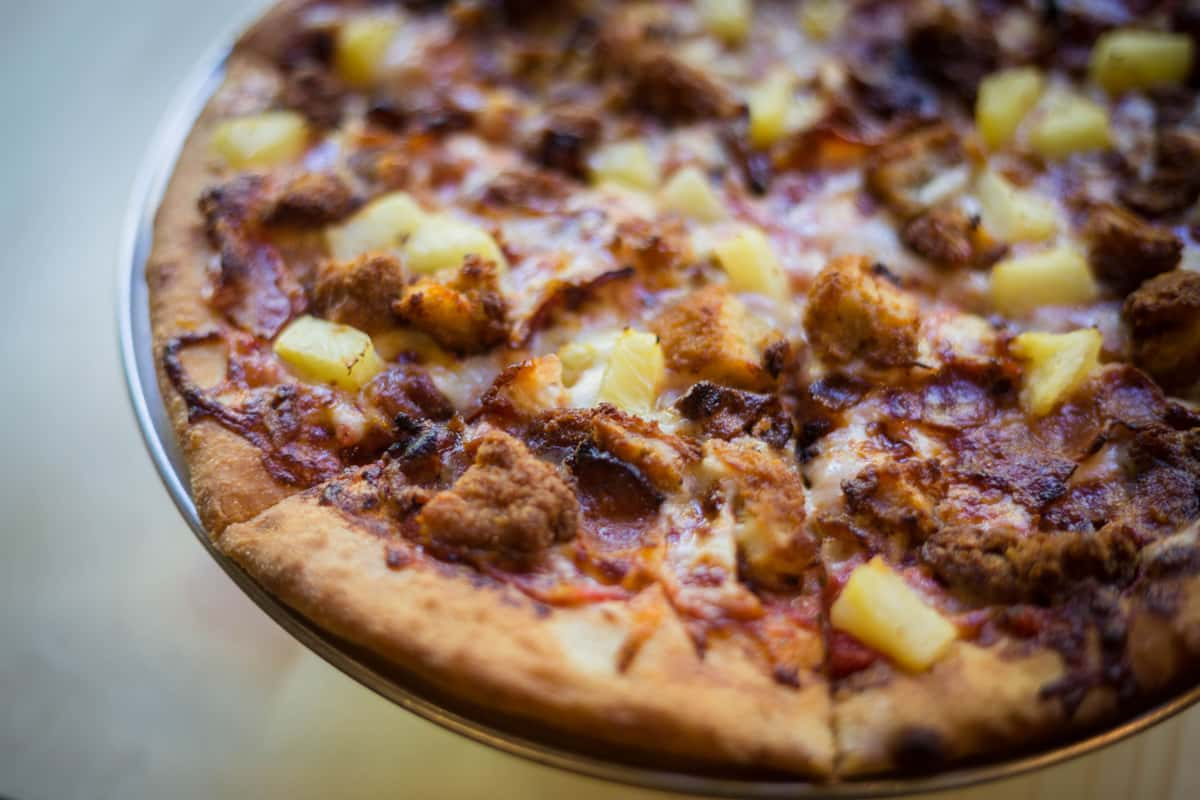 Weekly Specials
Become a VIP
Receive updates on special events, new menu items, menu reviews, and more!
Weekly Specials
Check out our weekly specials!
WEEKLY FOOD SPECIALS: START 5/14 AT 5PM!
PIZZA OF THE MONTH: SHRIMP FAJITA
(SAUTEED SHRIMP, ONIONS, AND PEPPERS WITH CHEDDAR & MOZZARELLA, SALSA, NO RED SAUCE)
FLAVOR OF THE MONTH: SPICY TERIYAKI
(A BLEND OF TERIYAKI AND CAJUN RUB)
VEGETABLE SPECIAL: GREEN BEANS W/ BACON AND BROWN SUGAR
APPETIZER SPECIALS:
CARL'S CORN BREAD CHILI BOWL
OUR FAMOUS CORN BREAD TOPPED WITH OUR DELICIOSO CHILI AND A DOLLOP OF SOUR CREAM.
……………………………… $10.99
STACIE'S STUFFED PRETZEL
(2) PRETZELS STUFFED WITH MOZZARELLA CHEESE AND PEPERONI.
SERVED WITH MARINIARA SAUCE FOR DIPPING. ……………………………… $10.99
SANDWICH SPECIALS:
TINA'S TUNA
OUR HOMEMADE TUNA RECIPE TOPPED WITH MELTED PROVOLONE CHEESE AND PICKLES ON GRILLED MARBLE RYE.
SERVED WITH A SIDE OF FRIES.
……………………………… $14.99
ENTRÉE SPECIAL:
STACIE'S STUFFED CABBAGE
A BRAZILIAN STYLE STUFFED CABBAGE WITH SEASONED GROUND BEEF, SAUSAGE, PEPPERS & ONIONS. TOPPED WITH MARINARA SAUCE AND MOZZARELLA CHEESE. SERVED WITH A SIDE SALAD.
……………………………… $15.99
DESSERT SPECIALS: FRIED DONUTS OR COOKIES N CREAM CHEESECAKE
BEER SPECIALS: NAKED OX PALE ALE 16OZ CAN (BOSTON, MA)
OR BUD LIGHT SELTZER MANGO….. $4.25